Holfran is your company's legal partner in France. We assist with effective solutions and a pragmatic approach.
Our office
Holfran's clientele consists predominantly of international companies with a business presence in France. It focuses on international business, commercial, company and labour law. Because of our Dutch background, we have strong experience advising especially Dutch and Belgian corporations present on the French market.
We provide a broad range of services, including provision of diverse legal advice, negotiation, contract drafting, dispute resolutions and representing clients before the French courts. The Firm also relies on a network of specialists and contacts throughout the world.
Holfran was founded by a team of two lawyers at the Bar of Paris who both previously worked for a major international lawfirm in Amsterdam, Brussels and Paris: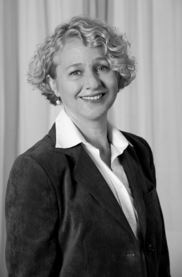 Agnes KOETSIER, attorney at law at the Paris Bar since 1996, worked during 20 years for the Parisian office of one of the major international Dutch law firms (Loyens & Loeff). She specialises in business and international trade law. She advises and handles complex international litigation in particular in the field of corporate law, tort and civil liability, distribution law, labour law and international private (contract) law.
Agnes KOETSIER graduated from the University of Paris (II, Panthéon Assas) with two Masters' degrees, (DEA) in Private International and Commercial Law and (DESS) in Business Law.
She speaks French, English and Dutch.
C.S. George APOSTOL, attorney at law at the Paris Bar since 2014, worked both in Paris and Brussels for international and domestic clients, notably in the field of business, insurance and international law.
George APOSTOL graduated from the Sorbonne Law School (University Paris I Panthéon-Sorbonne), with two Masters' degrees : General Private Law and Private International and Commercial Law.
He speaks English, French, Romanian, and Dutch.
For corporations and professional organizations